Logistics
For the execution of every successful project, logistics remains the most significant aspect. This is why we take special care to ensure everything goes to plan. Our proprietary planning process includes the accurate flow of goods and information, in tandem.

Our highly trained staff are equipped with intricate knowledge of the entire logistical chain from production to releasing the container to the customer. And with the help of our transportation partners with who we maintain excellent relationships, we are able to provide easy documentation and the best possible rates resulting in costs saved, which in turn leads to ultimate customer satisfaction.

Need customized logistics solutions? We've got a way to meet every unique need. We Offer:

Combined loads of 2 or more products
Packing in big bags, boxes or on pallets as per your request
Turnover and stocking possibilities close to the ports
Transportation by truck, train, and barge
Sea transportation of 20ft and 40ft containers
& Customs clearance
Quality Control

Our success has been inspired by our dedication to quality. Over the years, we've built an existing customer base that appreciates this very aspect of our business. With a dedicated Quality Control Inspector employed for consistent quality checks that are backed by detailed documentation, we are able to meet the required standards of quality and safety.

Simply, get in touch with us to request your set of inspections and tests.

Inspection
It is said that Gold is only as good as the person digging. With that adage in mind, we at ATC Metals, take a great degree of care when we carry out inspections for Ferrous and Non-Ferrous metal scrap.

These materials are notoriously difficult to inspect given the several variables at play, including but not limited to impurities, corrosion & attachments like oil or other chemicals.

Before the loading process, our team carries out more than just visual assessment on-site that is often limited to taking pictures. We partner with internationally accredited labs to provide a wide range of certificates resulting from tests such as radioactivity tests to cater to the needs of our clients.

We are known to follow rules and regulations set down by CCIC or PSIC India.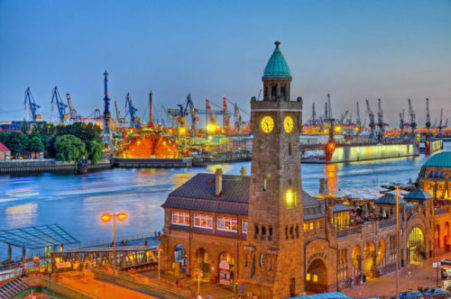 Consulting

Your partners, every step of the way – we offer Consultancy Solutions beyond the ordinary.

Whether you're an established company in the Metal Scraps industry, or you're just starting out, ATC Metals can help you dominate the space. We do this by allowing you to leverage our experience and expertise garnered through being a significant representative in the recycling industry.

Enlist our consultancy services today to save up on valuable resources, and get things right the first time!