ATC Metals

Leading the Way in Scrap Metal Trading

ATC Metals stands at the forefront of the scrap metal trading industry. With our unmatched dedication to quality and service, we have emerged as pioneers in the field. When it comes to scrap metal trading, choose the trusted leadership of ATC Metals.

Since its establishment in 2015, ATC Metals has become a prominent player in the Recycling Industry in Germany. Situated in the bustling Hanseatic Port City of Hamburg, we are recognized as a key affiliate that facilitates seamless connections within the recycling supply chain. Our remarkable journey from modest beginnings can be attributed to our unwavering dedication to client satisfaction. At ATC Metals, we prioritize putting our customers at the heart of everything we do. This customer-centric approach is ingrained in our operations, encompassing all aspects that define a leading international scrap and metal recycling enterprise. From meticulous inspections to stringent quality control and streamlined logistics, we leave no stone unturned to ensure your needs are met every step of the way.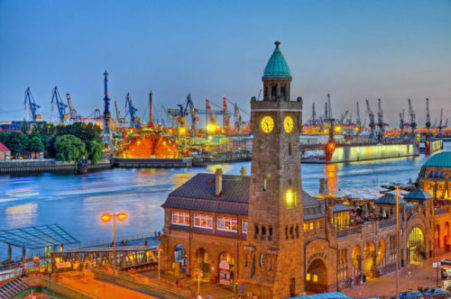 Vision & Mission

Our Vision

Unlocking Opportunities in Metal Scraps: Embracing the Power of Recycling

In the dynamic world of metal scraps, the potential for growth and innovation is immense. However, it is crucial to recognize the significance of recycling in this sector. At ATC Metals, we firmly believe in the importance of recycling and its positive impact on the environment. Our vision is to bridge the gap between opportunity and challenge by serving as a trusted partner to our clients and suppliers. Together, we can contribute to a sustainable future by harnessing the power of recycling in the metal scraps industry.

Our Mission

Revolutionizing Recycling: Our Mission at ATC Metals


ATC Metals is on a mission to transform the recycling industry. We are committed to excellence, sustainability, and customer satisfaction. By connecting the dots in the supply chain and leveraging cutting-edge technologies, we offer seamless solutions that maximize value while minimizing environmental impact. With integrity as our foundation, we build strong relationships based on trust and transparency. Together, let's reshape the recycling landscape and create a sustainable future. Contact us to join our mission today.

Experience Excellence at ATC Metals

At ATC Metals, excellence is at the core of everything we do. We are committed to delivering exceptional service and ensuring fair and competitive prices for our valued customers. By staying closely attuned to market trends, we effectively meet the demands of our clients, providing them with top-notch products and services.

Quality is our hallmark. We take pride in delivering materials that meet stringent standards and exceed expectations. When you choose ATC Metals, you can trust in our reliability and expertise. We go the extra mile to provide you with reliable service and competitive pricing that aligns with your specific needs.

Discover the ATC Metals difference today. Contact us and experience the excellence that sets us apart in the industry.