ATC Metals in Hamburg / Germany

We are Leading Suppliers of Ferrous & Non-Ferrous Metals

Reduce Reuse Recycle
ATC Metals

Your Global Supplier of Raw Scrap Metals to Processors and Smelters
At ATC Metals, we specialize in sourcing raw scrap metals from suppliers across Europe and supplying them to smelters worldwide. Our mission is to contribute to the global effort of reducing waste through the reuse and recycling of metals.

As a trusted partner, we facilitate the sustainable management of metal resources by connecting suppliers with smelters. By bridging the gap, we play a crucial role in the circular economy, ensuring that valuable metals are given a new life instead of ending up in landfills.

With our extensive network and industry expertise, we ensure efficient and reliable sourcing, transportation, and delivery of raw scrap metals. Whether you're a supplier looking to sell or a smelter in need of high-quality materials, ATC Metals is your reliable partner in the metal recycling journey.

Join us in our commitment to environmental sustainability and responsible resource management. Contact ATC Metals today to explore how we can help you with your scrap metal needs. Together, let's make a positive impact on the planet through metal recycling.

Ferrous
Your Expert Source for Ferrous Scrap Metals

With our expertise and extensive network, we offer a comprehensive range of high-quality materials for various industries. We have the Ferrous metals you need. Trust ATC Metals for exceptional service and reliable delivery. Contact us today for all your Ferrous scrap metal requirements.

Non-Ferrous
Extensive Variety of Non-Ferrous Scrap Metals at ATC Metals
Discover a comprehensive range of non-ferrous scrap metals at ATC Metals. Our inventory includes aluminum scraps, copper scraps, brass scraps, lead scraps, zinc scraps, nickel scraps, titanium scraps, and precious metal scraps. With our expertise and reliable service, we provide the non-ferrous materials you require. Trust ATC Metals to meet all your non-ferrous scrap metal needs. Contact us today to get started.

Service
ATC Metals provides a wide range of services to support your scrap metal operations. Our offerings include:
Transportation: We offer reliable and efficient transportation solutions.

Warehousing: Our secure warehouses provide storage and inventory management for your scrap metals, ensuring a controlled environment.

Turnover and Loading: Our skilled team handles the loading and unloading of various scrap metals, saving you time and effort.


Ferrous
ATC Metals offers a wide variety of Ferrous scrap metals to cater to your specific needs. Our range includes, but is not limited to:

Steel Scrap: This category includes various steel products and by-products such as structural steel, shredded steel, and steel turnings.
Iron Scrap: We provide different grades of iron scrap, including cast iron scrap, iron turnings, and iron borings.
Stainless Steel Scrap: Our inventory includes stainless steel scraps of different grades, such as 304 stainless steel and 316 stainless steel.
Ferrous Alloy Scrap: We offer scrap materials containing ferrous alloys like carbon steel, alloy steel, and tool steel scraps.
Automotive Scrap: This category includes Ferrous scrap metals derived from automobiles, such as car bodies, engines, and other automotive components.
Heavy Machinery Scrap: We provide Ferrous scrap metals from heavy machinery and equipment, including industrial machinery parts and components.
Please note that this is not an exhaustive list, and we continuously update our inventory to meet the diverse needs of our customers. Contact us to discuss your specific Ferrous scrap metal requirements, and our knowledgeable team will assist you in finding the right materials for your projects.

Our significant experience allows us to meet international requirements and deliver a product that is always of unrivalled quality. That's the ATC Metals promise.

see more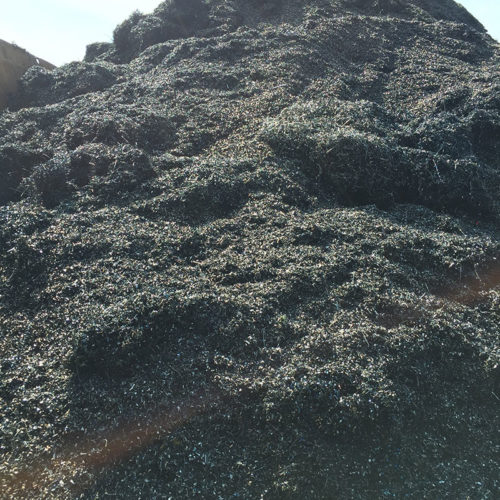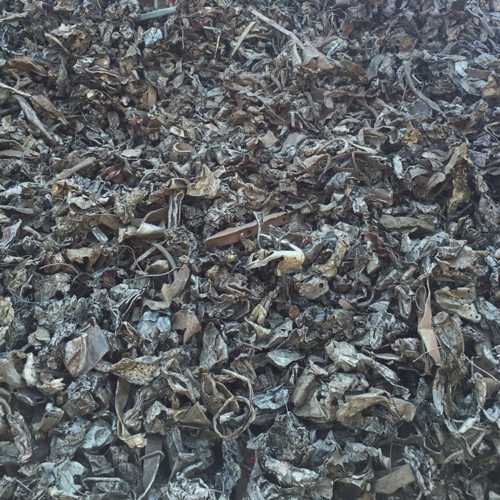 Non-Ferrous

ATC Metals is your one-stop destination for all types of non-ferrous scrap metals. We pride ourselves on offering a comprehensive range of these valuable materials to meet your specific needs. Our diverse inventory includes, but is not limited to:
Aluminum Scrap: We provide various grades of aluminum scrap, including aluminum cans, extrusions, sheets, wires, and more.

Copper Scrap: Our inventory consists of different copper scrap forms, such as copper wires, pipes, cables, and copper alloys.

Brass Scrap: We offer brass scrap materials, including brass fixtures, valves, fittings, and other brass components.

Lead Scrap: Our range includes lead-acid batteries, lead sheets, lead pipes, and other lead-based products.

Zinc Scrap: We provide zinc scrap materials, such as zinc die castings, zinc sheets, and zinc alloys.

Nickel Scrap: Our inventory includes nickel alloys, nickel wires, and other nickel-based scrap materials.

Our commitment to quality and reliability ensures that all non-ferrous scrap metals we provide undergo thorough inspection and testing. This guarantees that you receive materials of the highest standards.

If you have specific non-ferrous scrap metal requirements or need assistance in identifying the right materials for your projects, our knowledgeable team is ready to assist you. Contact us today and experience the convenience of sourcing all your non-ferrous scrap metals from ATC Metals.

Our stand out feature includes our ISRI certification and ability to distribute an immense range of qualities or grades.

see more

Get in touch with us!

Curious to know more? Got questions we can answer? Simply drop us a line and we'll get back to you in no time! We love hearing from like-minded individuals.

Contact